Diamonds are for Everyone- The India LGD Market Update. THE MVEye Lab-Grown Diamond Market Intel Report interviews Anup Zaveri, partner in Real Illusion, one of the highest quality CVD growers in India.
In this exclusive interview, Anup provides his insights into the Indian market, LGD pricing and his perspective on the cannibalization of the mined diamond market by lab-grown diamonds.
Next Stop In The Global Lab-Grown Diamond Expansion
A group of London-based, female-founded jewelers are bringing a new look to this old town...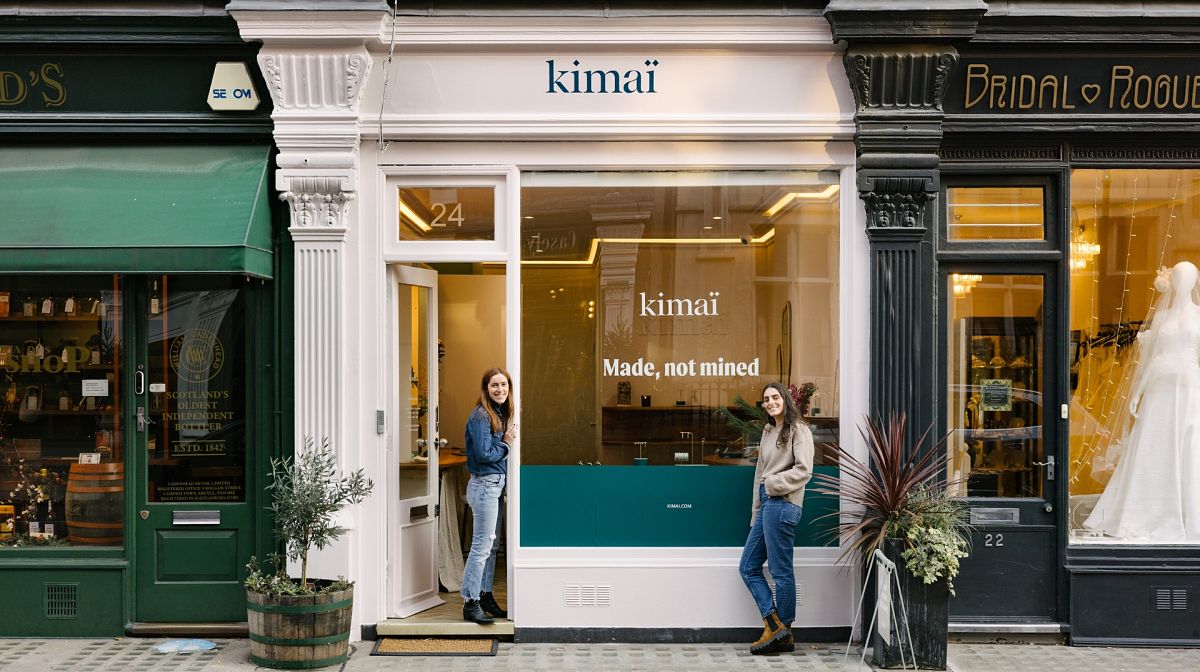 Kimai image
As Olivia Pinnock wrote in early January in euronews.culture, the historic and ultra-traditional city of London is where a unique group of young, female-founded, fine jewelry brands are pushing the global expansion of lab-grown diamonds and consumers are loving them for it.
Olivia writes:
"A little north of Bond Street, in the Fitzrovia and Marylebone neigbourhoods, recent boutique openings, including Matilde Jewellery and Lark & Berry, are appealing to a new demographic of jewellery shoppers with lab-grown diamonds.
The newest opening in the area is Kimaï, who pair lab-grown diamonds with recycled gold. The store sits on Chiltern Street, characterized by upmarket indie stores, the hip Monocle magazine café and celebrity hangout Chiltern Firehouse."
Each of these brands are resonating with younger consumers and all three have genuine sustainability at their core.
Matilde Felix, Founder of Matilde Jewellery
Matilde Jewellery founder Matilde Felix says on their website:
"When I then learned about the traditional jewellery industry's terrible social and environmental effects, it threw the sweet sentimentality I associated with jewellery into such sharp relief. I began to question whether it was possible to craft beautiful, fine jewellery pieces sustainably and free from such negativity. Fine jewellery that could pass from generation to generation proudly, timeless beauty imbued with eternal values. With this in mind, I created MATILDE."
Matilde offers a range of fine fashion collections with a modern style that is at once bold and subtle. The appeal to self-purchasing females is no doubt a strong reason for the brand's ongoing success but Matilde also offers a men's collection-- a category also being well received by consumers.
Laura Chavez, Founder of Lark & Berry
Lark & Berry, an early pioneer in the retailing of lab-grown diamond jewelry, has a full range of bridal styles and fine fashion jewelry along with bespoke, custom creation for their clientele.
Their brand mission statement puts lab-grown diamonds' sustainability unabashedly out front:
"As a sustainability-driven pioneer since its launch in 2018, Lark & Berry has never used mined diamonds. Instead, it cultures all its gemstones to ensure the earth remains untouched and unharmed. These stones are then set on meticulously crafted gold and platinum."
Jessica Warch, CEO and Co-founder of Kimai
Kimai, a brand enjoying global success and expansion, also focuses on self-purchasing female consumers as a target demographic and presents a complete range of bridal and fine fashion styles with lab-grown diamonds set in 18 karat gold.
"Our mission is to bring ethical and environmental clarity to the fine jewelry industry. By using lab grown diamonds and recycled gold, we have created a transparent supply chain, whilst prioritising quality and design for everyone."
And just at press time we read the news in FashionUnited that:
"Barcelona-based jewellery brand PdPaola is opening its first international store in London in mid-February. The boutique will be located at 18 Floral Street, in Covent Garden, alongside contemporary and high-end fashion brands, including Ganni, Rails, Paul Smith, A.P.C., and Ted Baker."
PdPaola is another lab-grown diamond jewelry brand that also recently began a distribution arrangement with Zales in the USA.
So old world London is looking younger and younger these days. Cheers!
IGI Details Inclusions Seen in Lab Grown Diamonds
John Pollard, Senior Director of Education for IGI, discusses unique inclusions in both CVD and HPHT grown diamonds.
John Pollard, Senior Director of Education for IGI
IGI's Senior Director of Education recently wrote a detailed anaylsis of inclusions that are unique to CVD and HPHT grown diamonds and the insights are fascinating.
Key takeaways from this analysis:
Inclusions seen in HPHT-grown diamonds
In the HPHT process, a metallic catalyst is used to dissolve the carbon which migrates to the diamond seed, stimulating the growth process. Logically, pieces of that metal catalyst, which do not melt entirely, can become trapped within the diamond crystal.
Metallic Features
Metallic iron or nickel inclusions are one of the more distinctive features of HPHT lab-grown diamonds. Such inclusions are made of undissolved flux which solidified as the lab-grown diamond cooled.
Metallic Needles
Commonly seen in HPHT lab-grown diamonds, metallic needles can be large or very fine. They frequently follow the growth pattern of the lab grown crystal, aligning themselves along crystal faces and edges.
Inclusions seen in CVD-grown diamonds
Chemical Vapor Deposition (CVD) causes carbon atoms to rain down on a substrate of diamond seed, growing diamond in vertical layers.
Cometic Remnants
These carbon inclusions, seen in CVD lab grown diamonds, take on a comet-like appearance. They are formed when crystal growth continues after the appearance of dark/opaque inclusions; i.e. non-diamond carbon which subsequently disturbs the continued growth process.
Planar Clouds
Planar Clouds are groups of minute to very small growth remnants which occur on a single geometric plane. Planar clouds form due to stops and starts in the vertical CVD crystal growth process.
HPHT Magnetism
Fun fact: Some HPHT grown diamonds have enough metallic remnants to be picked up with a magnet.
HPHT grown diamonds may also be falsely identified as moissanite by handheld electronic diamond testers, which measure electrical conductivity.
All images are courtesy of IGI
A Pricing Manifesto- Part Two
We had them running down the corridors from our post last week about the need for lab-grown diamond prime growers to get off Rap based pricing. Here's part two...
We heard from several prime growers, jewelry manufacturers and retailers all expresssing interest in exploring how they can help transition the lab-grown diamond supply chain off of the Rap based pricing that currently dominates the market.
So here are some thoughts on the next steps: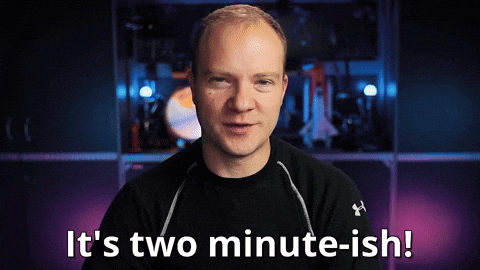 Just Say No to Rap Based Pricing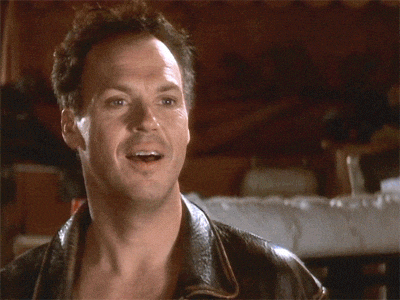 Key Steps to End Lab-Grown Diamond Rap-Based Pricing in 2023
Identify long-term thinkers vs. short-term traders of your product.
If a customer does not add value to your product, they should not be a customer.
Stop giving your worst customers (short-term traders) your best pricing.
Start offering your best customers (who are thinking long-term about your product and adding value) your best pricing and the most support.
Yes, cash is king, and we all need cash flow to run our businesses, but short-term cash flipping is exactly what has gotten us where we are today.
Learn to love NO!
Differentiate your product even as your short-term customers continue to tell you there is no difference.
Emulate the semi-conductor business, the bakery business, the space tech business, the defense business--grow your product to the specs your customers need.
Don't grow for inventory (just because you can); grow for long thinkers that add value to your product.
Incentivize customer projections, long-term relationships, and purchase orders for consistent, repeatable products.
Figure out exactly what it costs you to grow diamonds of different sizes, shapes, and qualities.
Add a healthy margin to your precise costs and tier your pricing based on your best customers, not your worst customers.
Embrace Environmental, Social, and Governance (ESG), chain of custody, traceability, and community benefits. Make it 3rd party certifiable, don't just greenwash it. Don't let any customers tell you it's not important. It is very important to consumers, and they are paying a premium for it.
Define and detail all the value drivers of your product (not just lower price).
Improve your presentations to customers to be much more about all your value drivers, all the time. Make sure everyone in your company is singing from the same hymn sheet.
Research Identifies Top Consumer Lab-Grown Diamond Brands
Swarovski, Brilliant Earth and James Allen were the top three in Global Voices - THE MVEye 2022 International Lab-Grown Diamond Consumer and Trade Market Research Report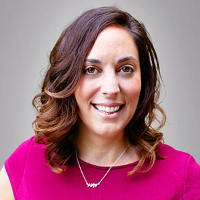 Beth Gerstein, CEO Brilliant Earth
Despite the recent changes and a few tumultuous years at Swarovski, the brand still resonates strongly with consumers and it topped the chart in awareness for lab-grown diamond brands in our most recent research-- Global Voices - THE MVEye 2022 International Lab-Grown Diamond Consumer and Trade Market Research Report.
In fact, in a true test of strength, both Swarovski Created Diamonds (formerly called Diama) and Brilliant Earth are the two(2) most recognized lab-grown diamond brands for the past 3 reporting years of this research study.
James Allen, one of the Signet brands, tied for second place in this study while Ada Diamonds, the high end lab-grown diamond retail brand that recently scored Venture Capital funding tied with Pure Grown Diamonds for third place.
Lindsay Reinsmith and Jason Payne of Ada Diamonds
THE Lab-Grown Diamond Pricing Study is Still Live!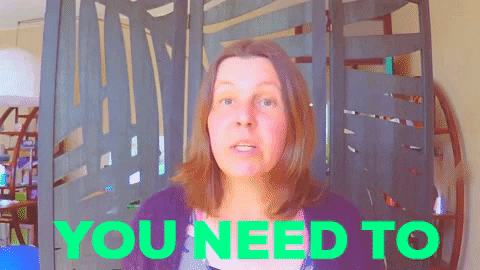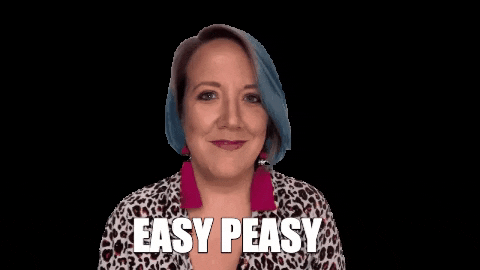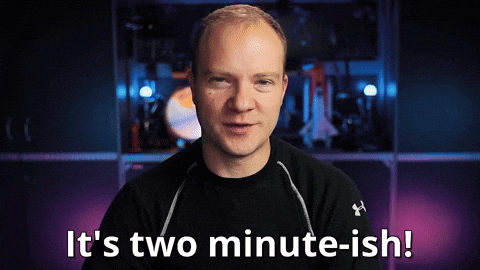 Thank You