In This Week's Report:
These Partners Combine Luxury and Lab-Grown
Skydiamond and Bleue Burnham Break Into the Gucci Vault
Lab Grown Diamonds: All Roads Lead to Paris
Lab-Grown Diamond Pricing Research Study Released
A Pricing Manifesto- Part Three- A Possible Alternative
Clarity HRA Team From Left To Right.. Sherri Basnett, Aaron Ariel, Itay Ariel, Bob Basnett, Ophir Stolov, Bill Holber
These Partners Combine Luxury and Lab-Grown
THE MVEye Lab-Grown Diamond Market Intel Report welcomes two industry leaders that have joined together to offer jewelry retailers high-quality, lab-grown diamonds from Texas y'all. Bob Basnett of Clarity Diamond and Itay Ariel of HRA are collaborators in the definitive luxury and lab-grown partnership. Watch this exclusive interview...
Dale Vince, the founder of Skydiamond. Courtesy of Skydiamond
Skydiamond and Bleue Burnham Break Into the Gucci Vault
Lab-grown diamond's first steps into the Gucci-verse?
Lab Grown Diamonds: All Roads Lead to Paris
In the early 20th century, Paris was the center of the world for artistic creativity. Today, Paris is becoming the creative center for upmarket, lab-grown diamond, fine jewelry style.
At one time the names Duchamp, Chagall, Matisse, Hemingway, and Picasso dominated the creative arts scene in Paris. Individually and together, this group of artists set the tone for how the entire world would view painting, sculpting, writing, music, and fashion for decades to come.
Today the Parisian lab-grown diamond jewelry brands include: Courbet, Loyal.e.Paris, Oscar Massin, Maison Vever, JEM, Dfly, Veins and Iris ALT. In their own unique way, they are setting the tone for how the entire world will likely view lab-grown diamond jewelry in the coming years.
Ironically, while large portions of the lab-grown diamond wholesale distribution channel are struggling with declining prices, these French lab-grown diamond brands are selling high-style jewelry- with superior craftsmanship and a sustainability ethos- at very ambitious pricing.
And consumers all over the world are buying! These styles include subtle and understated ensembles of rings, bracelets, pendants, and earrings, along with design themes that are emblematic of each brand and repeat throughout.
It's all very French and differs significantly (and perhaps positively) from the blusterous lab-grown designs in the USA where bigger and brash are always better.
Personally, I've been closely watching the growth of the elegant, youthful style of Loyal.e.Paris. Their emphasis on luxurious designs, imaginative imagery, and a profound support of sustainably produced product is capturing the attention of many younger consumers in markets throughout Europe and the USA.
In many ways, the lab-grown diamond space in France is analogous to the haute couture, Parisian fashion industry, where high-end designer names each year come out with new collections and are not bashful about pricing. Yet the quality of their work, their innovation and creativity, and the power of their brands can carry it off.
And consumers all over the world continue to buy!
Another lab-grown diamond jewelry brand to keep an eye on is Oscar Massin whose heritage in fine jewelry dates to the 19th century. The brand has recently experienced a renaissance, thanks to a confluence of lab-grown diamonds and the vision of two powerful luxury industry icons -- Frederic de Narp, a former president and chief executive of Cartier North America, and Coralie de Fontenay, formerly managing director of Cartier France.
Of course, when considering what is happening with lab-grown diamond jewelry in Paris, it is impossible to overstate the importance to a brand of a genuine environmental, social, and governance (ESG) component.
Where so much of the jewelry trade has ridiculed the importance of sustainability and chain of custody transparency and even attempted to minimize its value, the Parisian lab-grown diamond jewelry leaders (and in fact the French jewelry consumer) have embraced it and accentuated it. They are proof positive that genuine sustainability in jewelry is important and has value. It is worth a premium at retail.
But be cautious about greenwashing. Today's consumer can smell BS 10 miles away and, if caught greenwashing, a brand will lose credibility overnight.
As one Parisian brand CEO recently told me: "Sustainability is not just a tagline. It's an imperative!"
The demographic most knowledgeable and aware of the challenges facing our planet due to global climate change is a younger, well-educated consumer 25-40 years old.
Not surprisingly, this same consumer demographic is also driving the global demand for lab-grown diamond jewelry, as well as the purchases of electric vehicles (led by Tesla).
France is among the top 10 countries in the world by education level, as well as the top 10 countries in the world for Tesla sales.
So, if you're looking for leadership that will help point your business to the future of lab-grown diamond fine jewelry, there is no doubt in my mind that all roads lead to Paris. Again.
Lab-Grown Diamond Pricing Research Study Released
THE MVEye's crack research team set out to understand the lab-grown diamond industry's use of and commitment to Rap pricing. The study results are clear cut and definitive.
THE MVEye LGD Pricing Research Jan 2023
THE MVEye LGD Pricing Research Jan 2023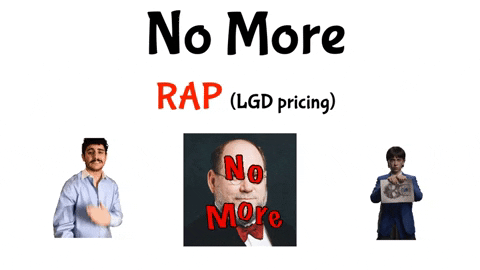 A Pricing Manifesto Part Three- A Possible Alternative
One of our loyal readers has submitted a possible alternative to help us get off Rap-based LGD pricing.
We've heard from several prime growers, jewelry manufacturers and retailers all expressing interest in exploring how they can help transition the lab-grown diamond supply chain off of the Rap-based pricing that currently dominates the market. One loyal reader submitted a possible alternative.
An alternative to Rap-based lab-grown diamond pricing
In an ideal world, each grower and wholesaler of lab-grown diamonds should identify their true cost for their own product and add a healthy margin to it for presentation to their customers. Several prime growers and wholesalers are doing just that.
However, one of our readers suggests that if we really want to eliminate Rap-based LGD pricing, we need to come up with an alternative price measuring report (let's not call it a price list).
So here's a possible platform that could take all human error and prejudice out of lab-grown diamond price measurement
1. We create a password-protected web portal
2. We reduce and simplify the number of pricing categories (because lab-grown diamonds aren't grown in as many colors and clarities as mined diamonds).
3. We segment categories by more specific shapes.
4. Lab-grown diamond prime growers and wholesalers are invited to participate in adding their prices.
5. Each week they are requested to upload their pricing for each category they are selling.
6. All data collection remains anonymous and will only be reported in aggregate form.
7. The portal automatically calculates averages, trends and segments for all pricing submitted on a weekly basis.
8. Once a week an email is sent out to subscribers who wish to review the pricing measurement report.
9. No human interaction is involved.
We love to hear your thoughts on this idea
Too simple?
Ridiculous?
How can it be improved?
Should we forget about it?
Should we move forward?
Thank You
Marty Hurwitz Your Intrepid Reporter