Swarovski, Brilliant Earth and James Allen were the top three in Global Voices- THE MVEye 2022 International Lab-Grown Diamond Consumer and Trade Market Research Report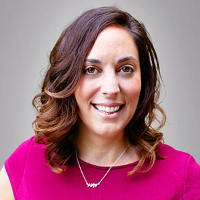 Beth Gerstein, CEO Brilliant Earth
Despite the recent changes and a few tumultuous years at Swarovski, the brand still resonates strongly with consumers and it topped the chart in awareness for lab-grown diamond brands in our most recent research-- Global Voices- THE MVEye 2022 International Lab-Grown Diamond Consumer and Trade Market Research Report.
In fact, in a true test of strength, both Swarovski Created Diamonds (formerly called Diama) and Brilliant Earth are the two(2) most recognized lab-grown diamond brands for the past 3 reporting years of this research study.
James Allen, one of the Signet brands, tied for second place in this study while Ada Diamonds, the high end lab-grown diamond retail brand that recently scored Venture Capital funding tied with Pure Grown Diamonds for third place.
Lindsay Reinsmith and Jason Payne of Ada Diamonds