Hi everyone!
Sorry to bother you all mid-week (hope it's going great so far!!) but we have a topic that we'd like to discuss ... hopefully it's not too awkward ... why do I feel so awkward discussing this?!?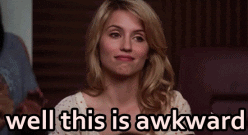 TWJN is a free weekly newsletter and as a subscriber, we hope that you've found plenty of opportunities through our weekly newsletter, and/or Twitter page.
We're going to continue doing what we do in trying to find you the best-paid opportunities but we hope that (and we go into a bit more detail later) you can support our venture and help us grow in 2021.
The Short Story: $5 a month can really change things around here!
The Long Story
Freelance writing is a PITA because you have to continually find new work and build new relationships. Moreover, if your personal situation isn't ideal (for example, if you have a disability, or if you're a carer, etc), it becomes even more difficult to keep up. Yes, freelancing allows you to work whenever you want, but finding clients is often the most difficult part of monetizing your skill in writing. We want to make it easier to monetize writing without an audience. We want to bring the editors to you.
TWJN will forever be a free resource, and we endeavor to keep the weekly newsletter free for as long as we can. Feedback has been amazing and in all honesty, the feedback is what's kept us going. I can't even begin to explain how many Sunday mornings I've woken up and thought..."last night finished way too late for me to write this!"
Meanwhile, there are a few things that we want to do but can't afford:
(1) Start a telegram/discord channel to give freelancers live updates on new opportunities
(2) Integrate Facebook/Upwork/Freelancer/Fiverr opportunities into our stream of jobs (expand from just Twitter and Reddit)
(3) Work closer with editors to do more Q&As, workshops, and sessions
(4) Reach out to University societies to help support the next breed of writers
(5) Provide protection for freelance writers from late payments, but also provide legal/business support
These will largely make up our goals for 2021 and as you can see, these are all time-related expenses. It's not that we need technology, we just need more hands-on-deck, and unfortunately, that costs money! We've done a whole bunch of work so far in reducing our e-mailing costs and all that jazz, it's literally just people holding us back now.
If you feel that we've helped you out - then please get in touch and of course, contributing $5 a month will make a huge difference.
But in reality, we really enjoy this endeavor and the feedback is honestly so fun to read.
We love you all so much, and thanks for reading!
Lots of love, TWJN x